CONTRACT REVIEW
Ensuring your existing contracts are fit for purpose
Making sure you are getting a fair deal
Have you been been presented with a contract by a client, supplier or business associate?  Or are you unsure whether your existing business contracts are fit for purpose? Contracts4You's contract review service will work for you.
You may want a contract checking over to ensure it is safe for you to sign.  And that it is not opening you up to risks and liabilities you did not know about.  After all your brand, assets and people will be of highest priority to you.
Or your existing contracts may need updating to bring into line with new law or a new business proc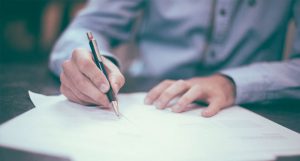 ess you are implementing.  For example you may be introducing a new after-sales support service which you need a revised support contract for.  Or you may want to change the way you take payments from your customers. We can work closely with you to help you understand what changes are required to your current contracts and contract management practices.
Our honest and open approach will ensure we understand exactly what your contract needs are and do not leave your business open to commercial and legal risk.
If it is a quick once over of a contract that you wish for us to carry out then you can simply upload a contract below and we will provide you with our initial thoughts.  If you have a bigger business contract which you want us to assist with then we would be more then happy to help.
Call 0800 699 0706 for a no-obligation chat
and to book your free initial consultation.