Contracts4You partners ensure that our clients are supported to the fullest. We are a partner with a number of respected organisations. They each have a unique approach to their work.

The UK Business Circle is an online community of genuine UK business owners, who are all passionate about the SME market.
It has a huge social media reach and promotes its members to their target business markets every single day.
As well as getting business support from other members, there are also a host of member benefits you including £50 off your first contract drafted by Contracts4You.

Checkmylegalfees are experts with over 60 years' experience of almost every type of legal costs. They have successfully challenged some of the largest forms of solicitors in the country and obtained outstanding reductions to their clients' bills.
If you consider your solicitors bill is too high contact Checkmylegalfees for free advice. If thay are able to reduce your fees they will represent you on a No Win No Fee Basis.
You have nothing to lose and everything to gain.

HCM Mortgage Consultancy' has been helping people all over the UK overcome their mortgage related problems since September 2004. Known by some as "The Mortgage Expert for the People".
Whether you are struggling with a Residential Mortgage, Commercial Mortgage or Buy-to-Let, HCM Mortgage Consultancy are available for a no obligation discussion.

The Bookkeepers Alliance provide a unique support to both new and existing bookkeepers in practice within the UK. They are focused on enabling them to start, develop and grow the practice they dream of through a range of mediums.
All Bookkeepers Alliance members receive a 10% discount on the first contract service which Contracts4You provides for them.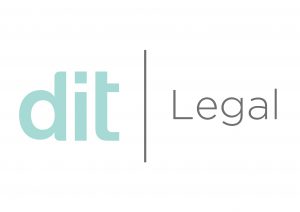 DIT Legal provides affordable business affairs and consultancy services to individuals and companies within the music industry. Its consultants have spent many years as in-house lawyers for some of the biggest music companies in the UK and in the Netherlands where they have gained a thorough understanding of the problems faced on a daily basis by music companies, artists, consultants, entrepreneurs and start-ups.

Raynotts Law is a paralegal law firm based in Manchester, offering a broad spectrum of business and legal services to both commercial and private clients, providing support on company formation, tenant vetting, housing law, and criminal litigation and prison law advice.
Call 0800 699 0706 for a no-obligation chat
and to book your free initial consultation.